During the past four years, Steve and others from his AHC team have assisted the Baltimore UASI with the Threat and Hazard Identification and Risk Assessment (THIRA) process. The THIRA process was very successful and our THIRA was recognized as exemplary by FEMA.
Baltimore Urban Area Work Group


During the past four months, on AHC team has assisted Miami Beach and me in the development of the City's emergency operations center (EOC) facility design and information management system to include on EOC operations plan and staff position desk books. Additionally, AHC provided EOC section training workshops and a tabletop exercise, and ore developing on emergency manager's duty book for my use. All tasks were tackled with high energy and exceptional subject matter knowledge. The work products and results are stellar.
Miami Beach Office of Emergency Management


Mr. Davis and the All Hands team were a pleasure to work with and are clearly subject matter experts in the UASI program and in all aspects of emergency management and homeland security. We have also enjoyed participating in the National UASI Conference which Mr. Davis supports.
Capital Region Council of Governments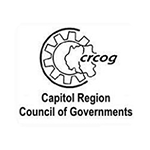 Mr. Davis and the All Hands team have been very effective in supporting the City of St. Paul and the jurisdictions of the Joint Powers Authority in these efforts. All tasks have been completed on-time, within budget and very much to my satisfaction. All Hands Consulting is an extremely capable company that provides outstanding service and support to the emergency management and homeland security efforts in our region.
City of Saint Paul – Department of Emergency Management