DISASTER PREPAREDNESS & RESPONSE CONSULTING
The Federal Emergency Management Agency (FEMA) and the National Emergency Management Association (NEMA) previously developed a readiness and capability assessment system for state and local emergency managers. The result of this effort was the Capability Assessment for Readiness (CAR). All Hands consultants developed this comprehensive process and tool for conducting the Capability Assessment for Readiness and can provide our "Capability Assessment for Readiness (CAR)" service assesses the operational capabilities of local government.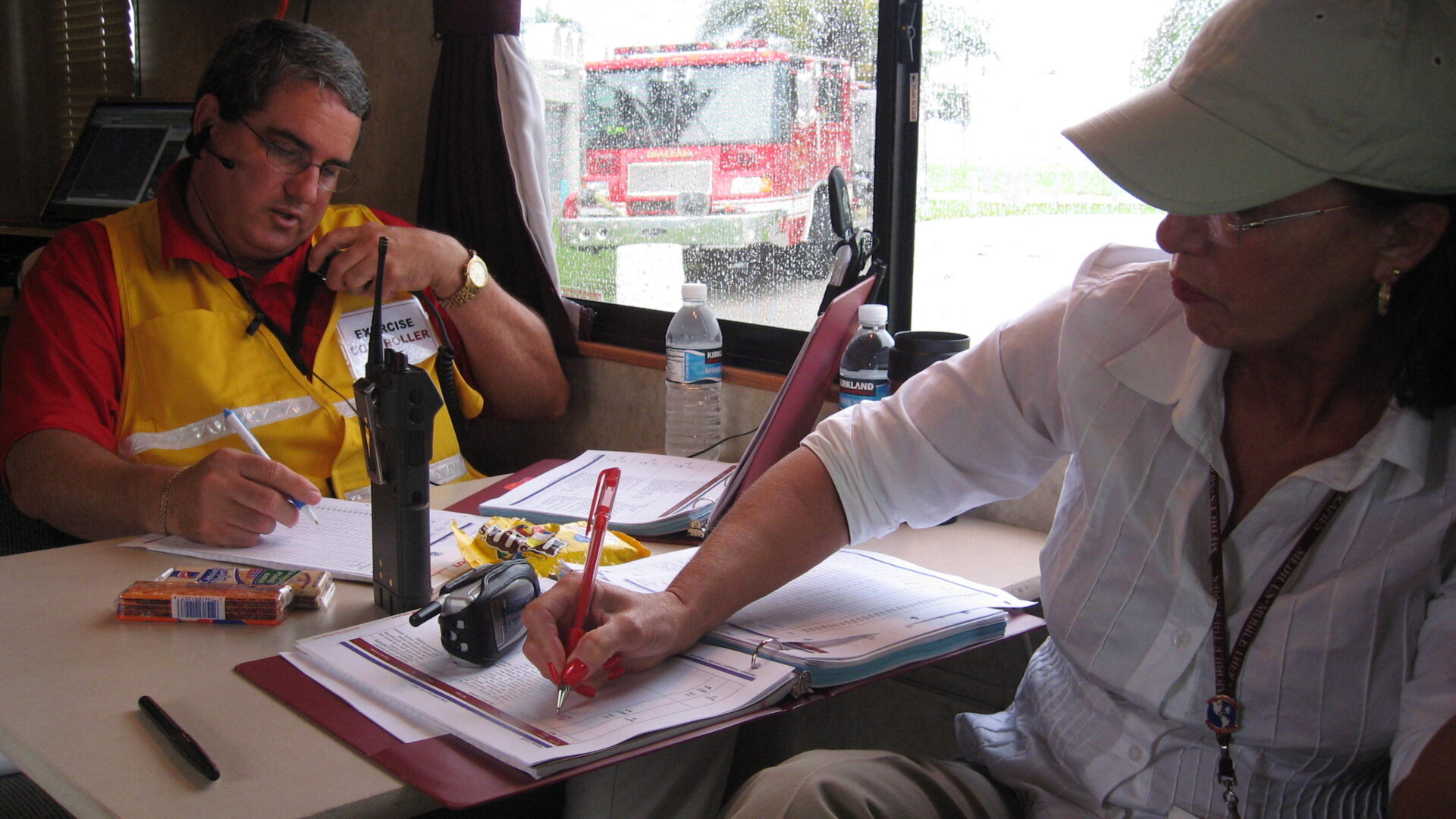 Unlike many systems, it is designed to focus on the identification of deficiencies or a basis for corrective actions that need to be taken in order to strengthen local government emergency management programs. The assessment results will assist a local government in establishing priorities and analyzing program performance to improve the quality of local government emergency management programs.
All Hands Consulting provides various Corporate Preparedness Planning services that facilitate the development and delivery of comprehensive emergency management services. Using site data and graphics, information is made readily available to school, hospital, industry and government response officials to aid in making strategic and tactical decisions for real-time incidents such as a chemical release, a bomb threat, or intruder incident.
A standardized system and process to determine immediate disaster needs and extent or magnitude of a disaster. All Hands provides:
A plan, procedures and system design that will enable local authorities to implement a comprehensive rapid needs assessment and preliminary damage assessment (PDA) process that will meet local needs emergency response planning needs.
The PDA is required by state and federal agencies to request federal assistance.
"Recovery and Reconstruction" refers to actions taken by communities, businesses, and disaster victims, which enable them to begin the process of rebuilding their homes; replacing property; resuming employment; restoring their businesses; repairing, rebuilding, or relocating public infrastructure; and mitigating future disaster losses.
A "Disaster Recovery Plan" is designed to identify those actions that local agencies must take to support themselves, other agencies, and the public to coordinate emergency recovery activities at the conclusion of the response activities. The plan should provide emergency management personnel and others with operational guidance in order to effectively manage recovery activities in the aftermath of a disaster.
All Hands will develop a local recovery plan and/or a post-disaster long-term recovery plan consistent with FEMA's National Disaster Recovery Framework and guidance.
A crisis is any critical event, which, if not handled in an appropriate manner, may dramatically impact an organization's operations, profitability, or reputation.
Crisis Management involves the overall coordination of an organization's response to a crisis, in an effective, timely manner, with the goal of avoiding or minimizing damage to the organization's operations, profitability, or reputation.
All Hands Consulting provides various services that facilitate the development of comprehensive crisis management programs.
Crucial to the success of emergency response is the skill and professionalism with which emergency managers communicate vital information to the public, both directly and through the media. In a major disaster, the spotlight of national and even international media attention can suddenly shine on agencies that until then had no budget for sophisticated communications strategies or public relations professionals. Securing public confidence in a government or private sector response to crises is entirely dependent upon how emergency managers are perceived through the prism of communication and the media.
Withdrawal of a product from market is an expensive business in terms of profitability and brand value. Does your business continuity plan consider the risks of a product recall? Is your enterprise ready to handle a high profile product recall situation? Are you ready to protect your reputation?
Beyond the headlines, there are significant considerations for a business faced with recalling a product. With billions of dollars spent on creating brand image you can ill afford to simply hope that you have managed the risk of a product recall.
Many crisis events precipitate a daunting range of people-related needs – from access to medical treatment to community evacuation to employee relations impacts. One thing is sure – just as effective response to the business impacts of crisis events requires preparation and planning, so too does effective response to the many human needs stemming from corporate or organizational crises of all kinds.
All Hands Consulting can help your company or organization design, develop, and implement a comprehensive Humanitarian Assistance Program that will enable you to effectively meet the full range of human needs stemming from any crisis or emergency your business might encounter. Our Humanitarian Assistance Programs incorporate all prospective departments (such as Human Resources and Employee.