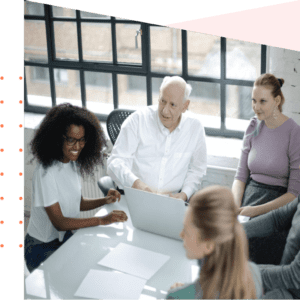 All Hands Consulting Clients
We are an emergency management consulting firm with an extensive history of supporting public and private sector clients with emergency management consulting, continuity of operations planning, and homeland security planning, training, and exercise services. We have many repeat clients indicating a solid history of satisfied customers.
The following list demonstrates a successful history of our consultants serving over 250 public and private sector clients.
Municipal Emergency Management
Abilene, Texas

Albuquerque, New Mexico

Alexandria, Virginia

Anchorage, Alaska

Aventura, Florida

Baltimore City Emergency Management, Maryland

Baltimore City Health Department, Maryland

Belle Glade, Florida

Birmingham, Alabama

Bothell, Washington

Boynton Beach, Florida

Brookings, Oregon

Butte, Montana

Cape Coral, Florida

Charlotte, North Carolina

Chicago, Illinois

Coral Gables, Florida

Cutler Bay, Florida

Dallas, Texas

Deerfield Beach, Florida

Doral, Florida

Fort Lauderdale, Florida

Fort Myers, Florida

Garland, Texas

Greensboro, North Carolina

Hartford, Connecticut

Hallandale Beach, Florida

Hialeah, Florida

Hilton Head Island, South Carolina

Hollywood, Florida

Key Biscayne, Florida

Los Angeles, California

Miami, Florida

Miami Beach, Florida

Minneapolis, Minnesota

Miramar, Florida

Montgomery, Alabama

Nashville, Tennessee

New Berlin, Wisconsin

New Orleans, Louisiana

New York City, New York

New York City Office of the Chief Medical Examiner

New York City Department of Health and Mental Hygiene

Oakland Park, Florida

Palm Beach, Florida

Pahokee, Florida

Phoenix, Arizona

Portland, Oregon

Redmond, Washington

St. Paul, Minnesota

San Francisco, California

Village of Key Biscayne, Florida

West Palm Beach, Florida

Wilton Manors, Florida

Yamhill, Oregon
County Emergency Management
Accomack County, Virginia

Alameda County, California

Anne Arundel County, Maryland

Anoka County, Minnesota

Ashtabula County, Ohio

Broward County, Florida

Broward County Transit, Florida

Broward Sheriff's Office, Florida

Butte-Silver Bow, Montana

Caroline County, Maryland Health Department

Clearwater County, Alberta

Cook County, Illinois

Dallas County, Texas

Douglas County, Oregon

Franklin County, Ohio

Frederick County, Maryland

Grant County PUD, Washington

Harford County, Maryland

Hernando County, Florida

Hillsborough County, Florida

Howard County, Maryland

Jefferson County, Alabama

Kootenai County, Idaho

Lehigh County, Pennsylvania

Manatee County, Florida

Miami-Dade County, Emergency Management, Florida

Miami-Dade County - Fire Department

Miami-Dade County - Health Department

Miami-Dade County - Aviation Department

Monroe County, Florida

Montgomery County, Alabama

Montgomery County, Maryland

North Slope Borough, Alaska

Palm Beach County, Florida

Pierce County, Washington

Racine County, Wisconsin

Silver Bow, Montana

Snohomish County, Washington

Yakima County, Washington
Federal and National Government
Aruba and other Caribbean Nations

Cybersecurity and Infrastructure Agency (CISA)

Czech Republic

Department of Veterans Affairs

Department of State

Environmental Protection Agency (EPA)

Executive Office of the President

Federal Emergency Management Agency (FEMA)

National Science Foundation (NSF)

Philippines

Southern Command
Central New Mexico Community College

Central Washington State University

George Washington University

Howard County Public Schools

Miami-Dade College

NYU Langone Health

Rancho Hondo Community College

St. Thomas University

University of Maryland

University of Maryland Medical System

West Virginia Schools
State/Province Emergency Management
Alberta, Canada

British Columbia, Canada

California

Colorado

Delaware

District of Columbia

Florida

Idaho

Illinois

Louisiana

Maryland

Missouri

Mississippi

New Jersey

New Mexico

North Carolina

Pennsylvania

Tennessee

Victoria, Australia

Virginia

West Virginia

Washington
All Hazards Consortium

American Psychological Association

International Association of Fire Chiefs

National Coordinating Council for Emergency Management

National Emergency Management Association

National Homeland Security Association

National Association for Search and Rescue

Emergency Planning Society (UK)
AAI Corporation

Abt Associates

Acclaro Research Solutions, Inc.

Adjusters International

Alfa Laval

All Hazards Consortium

Alliance for Human Services

American Psychological Association

Barnes, Gromatzky, Kosarek Architects

Bank of America

Bausch and Lomb

BCS, LLC

Biovail

Boeing

BNP, Paribas

Booz Allen Hamilton

Cabezon Group

Candle Corporation

CDR Associates (affiliate of ACS, a Xerox Company)

CENTRA Technology, Inc.

ConOps Consulting

Concentra

Control Risk

Collins Aerospace

CRA, Inc.

Davis-Paige Management Systems

Development & Training Services

DFI International

DisasterOps

Discovery Channel

EMC2 Corporation

Enbridge, Inc.

Essential Technologies

General Dynamics

Grimm + Parker Architects

Hagerty Consulting

Hershey

H-E-B Grocery Stores

Hill, Peterson, Carper, Bee & Deitzler, PLLC

Hot Topic

ICF International

Innovative Emergency Management

Input 1

Insight Technology Solutions

James Lee Witt Associates

KCI Technologies, Inc.

LIDL US, LLC

Lehman Brothers Holdings Inc.

Leidos

Leventhal Senter & Lerman PLLC

Lower Colorado River Authority

Lockheed Martin Aeronautics

Maryland Hospital Association

Matheson Tri-Gas

Meridian Center

Metro Medical

Mission Critical Partners

Motorola

NeighborWorks America

Nike

Northeast Utilities

Patriot Services

Platte River Power Authority

Project 216

Prudential Associates

Public Health Solutions

Quadel Consulting

Resource Architecture Pty Ltd (RA)

Republic Indemnity

SafeCo Insurance

SI International Inc.

Shell Oil, Canada

SPIN Global

Steven Winters Associates

Takasago International Corporation

T-SOFT

TD Waterhouse

Tetra Tech

The CNA Corporation

The Institute for Genomic Research (TIGR)

Tidal Basin Group

Training Outreach, LLC

TRW Systems Federal Credit Union

Union Bank

Vision Planning and Consulting

Witt|O'Brien's

ZeniMax Media
Urban Areas Security Initiative (UASI)
Baltimore, Maryland

Charlotte, North Carolina

Chicago, Illinois

Dallas/Fort Worth/Arlington, Texas

Fort Lauderdale, Florida

Hartford, Connecticut

Long Beach, California

Los Angeles, California

Miami, Florida

New Orleans, Louisiana

New York, New York

Newark, New Jersey

Philadelphia, Pennsylvania

Phoenix, Arizona

Pittsburgh, Pennsylvania

San Francisco, California

Tampa, Florida

Twin Cities, Minnesota