Terrorism Planning Services
All Hands can assist you with the development of the following terrorism programs and end products.
Annex development course and training programs designed to meet specific and unique planning concerns of a state, county and/or local jurisdiction with special emphasis towards small community planning.
Program information for the "First Responder" presented in a way to allow the development of individual jurisdictional field guides.
The organizational and tactical detail required to support or interact with state and federal resources expanded to include "Military support".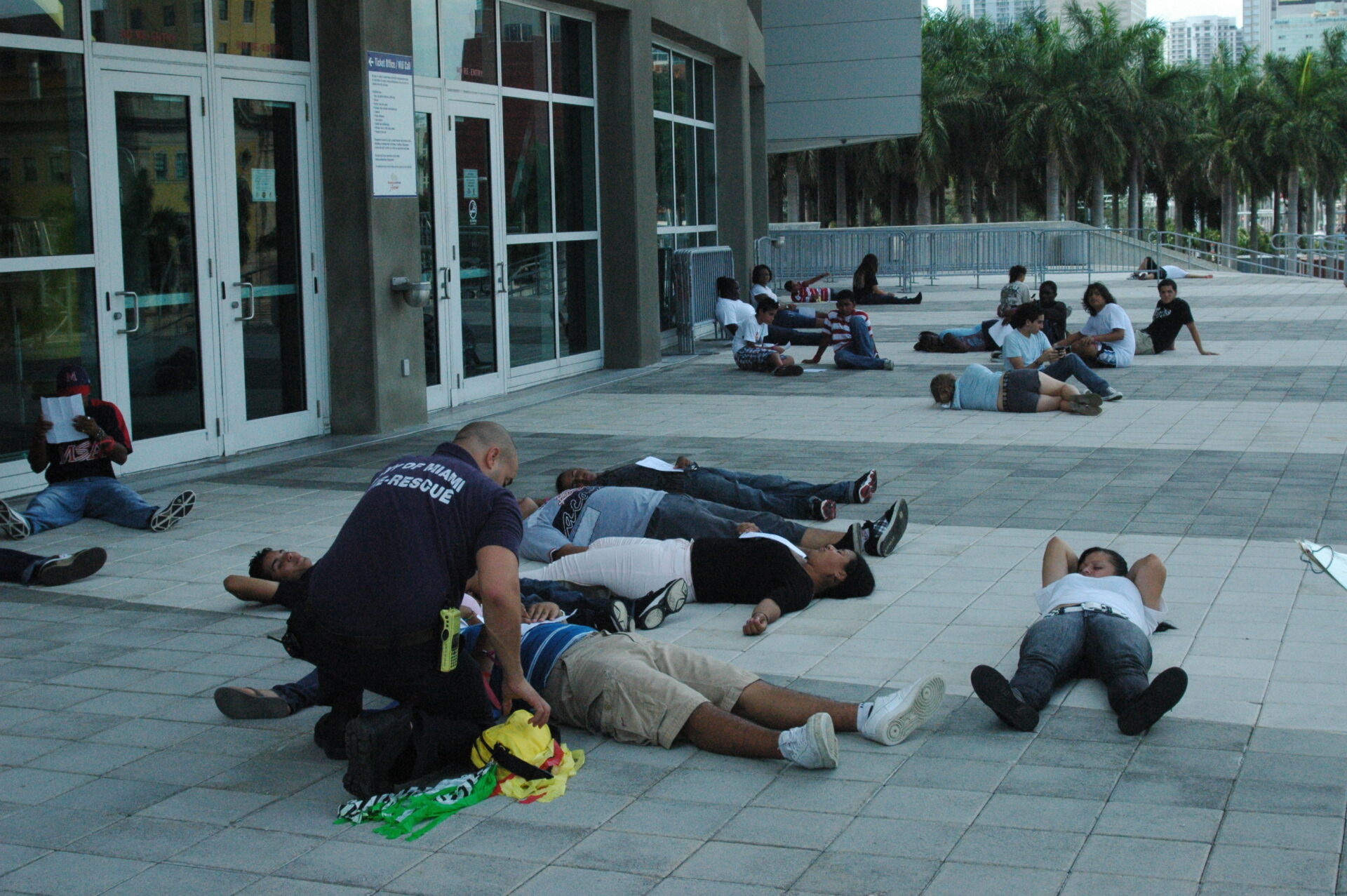 Workshops and Training
The following topics can be "mixed and matched" into customized training/workshop programs for your intended audiences and needs.Managing the Consequences of the Terrorist Event (1 to 3 days).
Bomb Threat/Incident Management (4 to 8 hours).
Hazard and Vulnerability Assessment: Assessing the Terrorism Threat and Risk (4 to 8 hours).
Mitigation and Prevention: anti-terrorism Strategies and Activities Based
On Hazard and Vulnerability Assessment (4 to 8 hours).
Terrorism Response Plan Development: Counter-terrorism Strategies and Tactics (8 hours).
Incident Command System (ICS) (4 to 40 hours).
ICS/EOC Interface; Crisis Monitoring and Management (4 to 8 hours)
First Responder Awareness (2 to 8 hours).
Services
Our approach is to work closely with the customer to ensure that the end products are relevant to their needs and conditions, and integrated into the existing emergency management program.
Terrorism Planning and Annex Development.
Development of First Responder Field Operations Guides.
Development of Emergency Operations Center Staff Position Guides.
Terrorist Hazard and Vulnerability Assessments complete with GIS Mapping.
Mitigation Planning and Strategies for the Terrorist Threat.
Design and Procedures for Community "Crisis Monitoring" for Terrorist Activities.
Support to MMRS and Emergency Management Program
All Hands affiliate are actively involved with assisting MMRS (Metro Medical Response System) jurisdictions in planning their responses to chem and bio events.
A. Working closely with the jurisdiction, All Hands will provide staff
and expertise to develop the following MMRS deliverables:
A MMRS Development Plan (MMRS deliverable
A basic MMRS plan (MMRS deliverable
A SOP, as a component of the MMRS Plan, for the forward movement of patients to other areas of the region (MMRS deliverable
A SOP, as a component of the MMRS Plan, for responding to and managing the health consequences of a WMD incident (MMRS deliverable
A SOP, as a component of the MMRS Plan, for MMST capability (MMRS deliverable
A SOP, as a component of the MMRS Plan, for managing the health consequences of a biological WMD (MMRS deliverable #7).
A SOP, as a component of the MMRS Plan, for the local hospital and health care system (MMRS deliverable
A training plan for the MMRS (MMRS deliverable
An MMRS Pharmaceutical and Equipment Plan (MMRS deliverable #10).
B. In addition, in support of the MMRS program, All Hands will:
Perform a review of current emergency management plans for managing a
WMD event and identify areas for improvement.
Perform a retrospective review of the current response capabilities for public service agencies, public health, and the medical community and identify areas for improvements.
Assist with forming and sustaining the jurisdiction's Working (Steering) Group and the MMRS Advisory Council.
C. Emergency Management Program Support.
Update the existing Comprehensive Emergency Management Plan (CEMP)
and CEMP Field Operating Guides; Integrate into the CEMP the MMRS Plan, the jurisdiction's HazMat Plan, and other special subjects as
identified; Integrate MMRS components into the jurisdiction's Emergency Operations Center operations manual and staff position guides.